Podcast: Play in new window | Download | Embed
Subscribe: RSS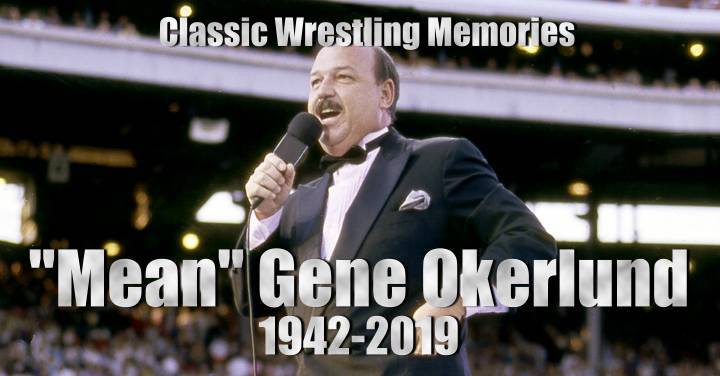 2019 has begun on a sad note. The Wrestling World lost another legendary talent with the passing of longtime interviewer and personality "Mean" Gene Okerlund. Seth "Zandrax" Zillmann and "Crazy Train" Jonathan Bolick return to pay tribute to the man some call the greatest interviewer of all time.
While millions of fans know of his work in The Wrestling World, many are unaware of his pre-wrestling days. Eugene Arthur Okerlund was born in South Dakota in 1942. He worked in radio as a disc jockey, and in TV production in Minnesota. Then in the early '70s, he became part of the AWA and began the career he would be associated with for the rest of his life. Over the next 30 years, he would appear regularly on TV for The AWA, WWE, and WCW. Often, he would have multiple segments where he interviewed wrestlers for upcoming matches or shows. He would also host the infamous PPV pitches on syndicated shows. Occasionally on WWE programming, Gene would wind up singing on camera. Perhaps most prominently performing The Star-Spangled Banner at the first WrestleMania. What a lot of fans may not know is Okerlund did have a musical background. Sometime during the 1960s he was part of a band "Gene Caroll And The Shades" and recorded a few songs. You can tell it's him singing here in "Is It Ever Gonna Happen".
Do you have any favorite memories of "Mean" Gene Okerlund? Let us know in the comments below.