Podcast: Play in new window | Download | Embed
Subscribe: RSS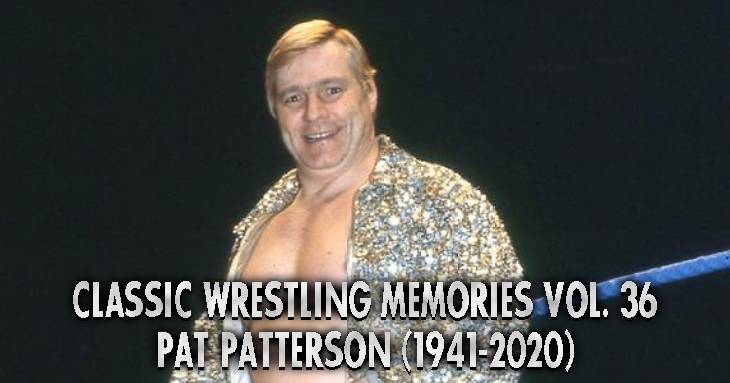 Pat Patterson, widely considered one of the most influential men in wrestling for the 20th Century, passed away on December 2nd, 2020. He was also looked at as Vince McMahon's best friend and right-hand man from the WWF Expansion through the Attitude Era and into the 21st Century. His contributions over many decades are too numerous to name. No matter what style or era, Patterson had some level of impact on the wrestling world.
Modern fans will likely remember him most as being one of Vince's "stooges" along with Gerald Brisco. The previous generation would remember him as the first-ever WWF Intercontinental Champion. The generation before that would remember his legendary tag-team with Ray Stevens as The Blond Bombers in Roy Shire's Big Time Wrestling. And the generation before THAT might remember his run in Portland for Don Owen's Pacific Northwest.
Pierre Clemont was born in Montreal Quebec in 1941 and started his wrestling training as a teenager. He was inspired by Buddy Rogers and Killer Kowalski, so he took the bleach blond hair and moveset of Rogers, but also wore Kowalski-like purple tights. He quickly developed a reputation of making others look great in the ring, which impressed a young Mad Dog Vachon.
Patterson moved to The States where he first worked for Big Time Wrestling in Boston, not to be confused with Roy Shire's San Francisco promotion of the same name. There he met Louie Dondero, who became his real-life partner. He also had a rendezvous with Johnnie Mae Young.
Pacific Northwest
After spending a year in Boston, Pat got a call from Vachon, who told him to go to Oregon and work for Don Owen. Pat was not asked about this beforehand and no-showed the tryout. This angered Vachon, who called him again and threatened to beat the hell out of him if he did it again. All you have to do is look at a picture of Maurice Vachon and you can see why that would be scary. Pat was not a shooter.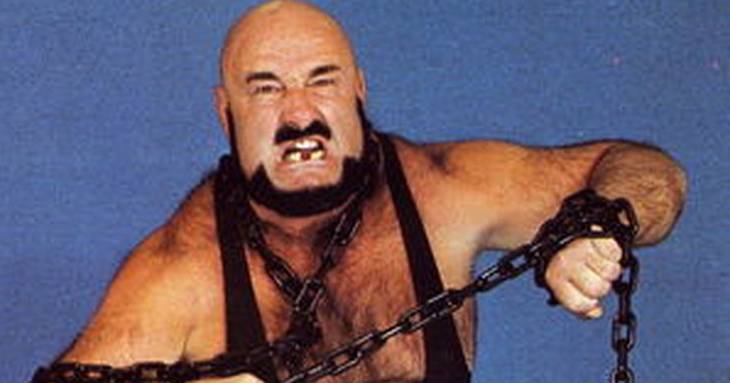 Pat and Louie moved to Oregon where Pat started working for Owen. Over the next few years, Pat would work in other territories as part of a talent exchange, which was common on those days. In these other states (Washington, Texas, Oklahoma, etc.) Pat started using effeminate stereotypes to enhance his gimmick. Things like lipstick, cigarette holders, and flashy attire. Louie worked as a valet.
By the time they returned to Oregon full-time, Pat was a bonafide main-eventer. He stopped using the effeminite gimmicks and became more serious. He won several titles over the next few years before starting the next chapter in his career.
Fellow wrestlers in Portland recommended he move to San Francisco and work for Roy Shire's Big Time Wrestling. Patterson did the common practice of losing matches before he left the territory. One such loss was to a young Antonio Inoki. Another was a Loser Leaves Town Match to his rival Pepper Martin. After that loss, Pat and Louie packed their things and moved to San Francisco
San Francisco
Shire told him was if he was going to be a top guy, he had to look the part and get his body into shape. Pat hated working out, but the philosophy of looking like a main-eventer stuck with him for the rest of his life. It was also something he passed on to the next generations of wrestlers.
One of his first matches in San Francisco was at the legendary Cow Palace. At the time, circa 1965, The Cow Palace was one of the premiere venues in the country. It was like the Madison Square Garden of the West Coast. Patterson wrestled, and impressed, Red Bastien that night. So much so that Bastien sang Pat's praises backstage over how good Pat made him look. That vote of confidence massively helped Patterson's reputation backstage.
Big Time Wrestling held an annual battle royal every January as one of its major events. Shire would call in talent from several territories to be part of the all-star match. One year, Shire wound up on the wrong end of a fight and was out of commission. Pat stepped in and booked the match, which he had the clout to do as one of the top stars for the company. Pat would then help Roy book the battle royal every year after. These January battle royals would be the main inspriation for the Royal Rumble event WWE holds to this day.
The Blond Bombers
Eventually, Patterson did start teaming with Ray Stevens. The duo adopted the name The Blonde Bombers, which was previously used by the team of Rip Hawk and Swede Hanson. This began what was probably the biggest run in Patterson's career. The Blond Bombers won the tag titles and held them for the better part of two years until Pat left to go on a tour of Japan.
By the time Patterson returned to San Francisco, Ray Stevens had turned babyface. The team split and the two men feuded over the territory's United States title. Pat started to wear a mask. His cover story was that he was too good-looking for the audience to see his face. In reality, the mask was loaded, which allowed Patterson to knock out opponents with a devastating headbutt. Stevens ultimately won the title in a Texas Death Match.
Pat turned babyface after Ray Stevens left the territory to work for Verne Gagne's AWA. He did away with the mask and feuded with top heels like Lars Anderson and Ernie Ladd. He also teamed with fellow babyface Rocky Johnson to win the tag titles. Stevens flew in on occasion to team with Pat as a babyface team for big matches. Patterson returned the favor by teaming with Stevens as heels in the AWA.
During all this time, Patterson was helping Shire book the territory in addition to being pushed as a top star. Pat asked Roy for partial ownership of the promotion. Shire refused, and Pat left the territory. He spent the following year in Florida working for Eddie Graham.
The Blond Bombers reunited in the AWA as a heel tag team, this time with Bobby Heenan as their manager. They were awarded the AWA Tag Titles after The High Flyers vacated them and held them for approximately eight months.
World Wrestling Federation/WWE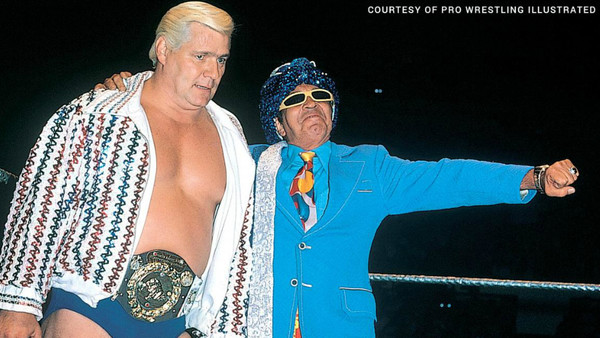 Patterson began working for Vincent J. McMahon's World Wrestling Federation in 1979 where he ultimately would remain for the rest of his life. It's worth noting that he was still working for The AWA at the time. He defeated Ted DiBiase for the WWF North American Title and took that belt on a tour with New Japan Pro Wrestling.
This is also around the time Pat infamously "won" the newly christened Intercontinental Championship in a fictitious Rio De Jeanero tournament. It is a common misconception that the North American Title quietly became the Intercontinental Championship. What actually happened is Patterson lost the North American Title to Seiji Sakaguchi. For whatever reason, New Japan simply stopped using the belt.
Another little known fact about the Intercontinental Championship is it was created to give Patterson heat for his feud with WWF Champion Bob Backlund. He did not win the World Title, of course, but the matches drew big for Madison Square Garden.
Patterson also had a legendary feud with Sgt. Slaughter that culminated in the famous Boot Camp Match. Even by today's standards, that match very violent and bloody.
Backstage Influence
The 1980s saw Pat transition from in-ring competitor to backstage office worker. He became heavily involved with booking major events, helped talent develop their characters, and also created inventive gimmick matches. He is perhaps most known for creating the Royal Rumble concept based on his experience booking battle royals in San Francisco. In addition to helping book matches and work with talent, Pat also headed up talent relations. This was the job JJ Dillon, Jim Ross, and John Laurenitis did in later years.
Perhaps the biggest story involving Patterson in the mainstream news was a scandal in the late 1980s involving young male ring crew complaining of sexual harassment. While Pat was never formally implicated, nor was he tried for any crimes, he was let go from his job because of the scandal. Vince McMahon hired him back sometime later after the controversy had died down.
Just about any wrestler or personality that worked in WWE over the last 40 years likely has some personal story or memory of Pat Patterson. His fingerprints were all over the creative direction, especially when it came to finishes for big matches. His influence on the wrestling world is unparalleled and will continue to be felt for generations to come.